Jens Tho
Guest




Subject: Michael G. Shaun Brown 8/1/2008, 21:46

---

At first I'd like to send you nice greetings from Germany. I would like to find my father. He was stationed in Lippstadt with Churchill. His name is

Michael G. Shaun Brown

. My mother is called Annette Brown, born Lobemeier. Me and my sister tried to find him for a long time. The only problem we had was not to know where we should start searching him. Maybe one of you is in contact to my father and shows him these lines. We would be very happy if we could get some pieces of information. Jens Thomas Brown and jasmine Romika Brown are looking forward to an answer.

Jens_brown@online.de

Thanks to Philip Graham
Ivor
Private Number of posts

: 2


Registration date :

2008-02-13

Subject: Re: Michael G. Shaun Brown 23/2/2008, 13:33

---

When was your dad posted in Lipstadt?
Was he Royal Signals or royal artillery?
Iwas in Lipstadt between 1981 to 1984[/b]
Guest
Guest




Subject: Re: Michael G. Shaun Brown 4/7/2011, 18:26

---

hiya. ive got the same problem here. im trying to find my dad aswell.

maybe i can help u with that. have u got his birth date and birt town??

do u know anything bout him???
dagian
Sgt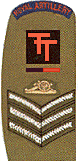 Number of posts

: 35


Age

: 73


Localisation

: Germany


Cap Badge

: RA


Places Served

: UK (Nuneaton/Barnard Castle/Larkhill/Bulford), Germany (Gutersloh/Lubbecke).Then worked as Civvy for Army.


Registration date :

2011-06-18

Subject: Family Help - Michael GS Brown 4/7/2011, 19:51

---

Hi Jens,

From the limited information you have given I assume that he married in Germany and that you and your sister were also born in Germany. If you able to provide a little more information we may be able to help you - if you are seeking to make contact with him it will not help looking for people who knew him.

We are normally able to help with UK records (including Births & Marriages registered in Consulates) but I personally have no access to German Records - maybe someone else does.

A few questions you may, or may not wish to answer:

a. When were you and your sister born and were the details registered at a British Consulate? (afternote- see below)

b. Approximately when was your Father in Lippstadt?

c. Was he known as Michael or by a nickname - quite common in the Army.

c. Did he remain in Germany or return to the UK?

Any other relevant info that may help us.

Please do not put any personal information on here that you would not be happy to release - send a Private Message.

(Just noticed your Parents married 1981 ... your Birth was registered 1981 in Dusseldorf! ... I presume that is when your Father was in Lippstadt?


I think you have not entered your email address correctly - should it be 't-online.de? - there is no need to enter it as your contact details are hidden in your profile.
Goldmohur
WOII







Number of posts

: 93


Age

: 82


Localisation

: Doncaster


Cap Badge

: RAOC


Places Served

: Gutersloh, Duisburg, Bracht, Rheindahlen. Also Non BAOR, Blackdown, Corsham. Shoeburyness, Ty Croes, Aden, Bicester.


Registration date :

2007-03-10

Subject: Re: Michael G. Shaun Brown 5/7/2011, 14:38

---

The British Consulate in Dusseldorf was the location for the registration of Births of babies of British Servicemen in Germany. Such births were registered at HQ BAOR at the same time.
Sponsored content
Subject: Re: Michael G. Shaun Brown

---