gbsse
Private Number of posts

: 4


Registration date :

2011-10-30

Subject: Sgt Cyril Rayner (REME-Dortmund ) 30/10/2011, 15:23

---

Hi all, my late father (Cyril Rayner) was stationed at Dortmund around late 50's. I was born (1952) at BAH Hanover and spent some years at Dortmund (Witten Annin) growing up. He married a german girl from Hamburg and I intend to spend some time next year driving over to first Northern Germany (ie. Hamburg/luneburg Heath) then down to Dortmund before going through Austria etc. I have no idea if the BAH hospital is still around, if so I would like to go and have a peek etc, also the street in Witten Annin (can't remember it's name-married quarters) where I spent many happy days as a mischievous young boy!

If by any chance anyone knew my father or can help with any info re my trip be real good to hear from them.
Locator
SSgt/CSgt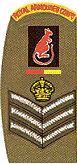 Number of posts

: 45


Age

: 79


Localisation

: Stamford, Lincs


Cap Badge

: RA


Places Served

: Munsterlager, Dortmund, Bergen-Hohne, Larkhill, Celle, as well as NI (x4), Canada, Paris and Catterick


Registration date :

2008-08-15

Subject: Re: Sgt Cyril Rayner (REME-Dortmund ) 30/10/2011, 17:10

---

Hi,
BAH (or BMH as it became) is still around but now back in German hands. In the 80s much of the Brit infrastructure was dismantled and Brits in need of attention were treated in the GE part of the building. As can be seen from another page on this site, the complex, like many other ex-military structures has been divided into flats . It was originally a Luftwaffe hospital specialising in burns.
gbsse
Private Number of posts

: 4


Registration date :

2011-10-30

Subject: Re: Sgt Cyril Rayner (REME-Dortmund ) 1/11/2011, 17:39

---

Locator wrote:

Hi,
BAH (or BMH as it became) is still around but now back in German hands. In the 80s much of the Brit infrastructure was dismantled and Brits in need of attention were treated in the GE part of the building. As can be seen from another page on this site, the complex, like many other ex-military structures has been divided into flats . It was originally a Luftwaffe hospital specialising in burns.

Thanks for the info Locator, what a great site this is, just been reading the thread on the "Windmill cafe" on the autobann, remember calling there many times with parents as a youngster, nearly brought tears to my eyes!, thanks again
Sponsored content
Subject: Re: Sgt Cyril Rayner (REME-Dortmund )

---