Les Pattenden
Col






Number of posts

: 473


Age

: 74


Localisation

: Hampshire


Cap Badge

: RCT


Places Served

: Aldershot, Marchwood, Longmoor, Dusseldorf,Munster,Ratingen,Longmoor


Registration date :

2011-11-12

Subject: RCT Yacht (St Christopher) 13/11/2011, 13:44

---

Does anyone remember a yacht, originally berthed in Kiel harbour that I believe was owned by the RCT, we were sent up to Kiel several times to enjoy a sail up to Denmark, it was later mover to the Zeider Zee in Holland by Tank Transporter where we again used it to Swan around

Les
Dieter.Rudolph
Sgt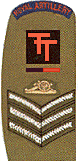 Number of posts

: 33


Age

: 81


Registration date :

2012-11-15

Subject: Re: RCT Yacht (St Christopher) 19/11/2012, 14:50

---

All fascinating subjects, but have you forgotten that it is time now that you put your mind to those presents for Christmas and not leave it to the last minutes. You, or most likely your Dad's or his Dad will want something thoughtful and interesting as a gift. I have worked hard and burnt much midnight oil to make this possible for you. Why not look at the following internet site and happy reading to all.

world wide web.farewelltohamburg.com
Davaidh
Cpl





Number of posts

: 10


Age

: 66


Localisation

: Tanzania and Scotland


Cap Badge

: RCT


Places Served

: BAOR - Sennerlager, Fallingbostel. Bulford, Northern Ireland, Canada, Cyprus (Served 1972 - 1976)


Registration date :

2014-09-18

Subject: Re: RCT Yacht (St Christopher) 11/11/2014, 08:42

---

I remember two yachts at Kiel. One was a two master the other a single bermuda rig. This was about 73/74. I used to go and sail there, its where I started on the RYA ladder.

But by your profile I think you were ahead of me so it may not be the right one/s......
Sponsored content
Subject: Re: RCT Yacht (St Christopher)

---