Les Pattenden
Col







Number of posts

: 473


Age

: 77


Localisation

: Hampshire


Cap Badge

: RCT


Places Served

: Aldershot, Marchwood, Longmoor, Dusseldorf,Munster,Ratingen,Longmoor


Registration date :

2011-11-12

Subject: Yacht - St Christopher 14/11/2011, 12:22

---

Would anyone remember the Yacht St Christopher, I went up to Keil several times for little jaunts up to Denmark, would have been berthed in Keil around 1970, eventually being moved (by road) to Holland, why it was not sailed round I don't know, however it was taken and re launched in Holland, can't remember exactly where but it was on the Zeider Zee and it was on the site of a Dutch Army Camp
bob shore
Private Number of posts

: 1


Age

: 75


Cap Badge

: RCT


Places Served

: Longmoor, Hannover & Soltau


Registration date :

2012-12-09

Subject: Yacht St Christopher 9/12/2012, 13:42

---

I also went for a trip in the late sixties aboard the st christoper, same trip up to Denmark and back, enjoyed every minute, love to know what happened to her
biggsy
Sgt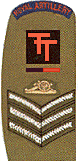 Number of posts

: 33


Age

: 61


Localisation

: Linolnshire.


Cap Badge

: RA


Places Served

: Kenya, Worthy Down, Winchester, Andover, Detmold, Soest, Hamm, Korbecke, Kirton Lindsey,


Registration date :

2012-05-18

Subject: Re: Yacht - St Christopher 9/12/2012, 17:13

---

I can remember my Father taking the Family up to see the yacht. He knew the captain somehow. It was a lovely looking thing, my Mother wasn't best pleased about the trip because she didn't know anyone! ha ha......she still has the same stubborn attitude.
God knows how me Dad put up with her at times!

Sponsored content
Subject: Re: Yacht - St Christopher

---