ALAN.BREAKSPEAR
SSgt/CSgt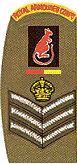 Number of posts

: 71


Age

: 85


Localisation

: Reading, Berkshire


Cap Badge

: Royal Artillery


Places Served

: (The Old Rooks) Oswestry..(West Riding Barracks) Dortmund.1958-1960.


Registration date :

2010-02-12

Subject: RAC Training Centre - 1946 18/10/2012, 21:58

---

Ref RAC Training Centre - 1946.

Thanks to my brother Eric who asked me to put this book on to this site. He was there in Caen Barracks Bergen-Belsen the year 1947 during his National Service time.

And thanks to my near neighbour John Littleford who uploaded it on to my computer as a Document PDF File (As I, myself, could not do this) and was then emailed to administrator Steve.

And also to Steve at BAOR-Locations who did put it on for all to see and read. "And there is some very interesting information given".

YOU CAN VIEW THIS FILE ON http://baor-locations.org/hohne.aspx.html

The File is at

http://baor-locations.org/ractrgctr46.pdf
JPW
Let Gen







Number of posts

: 1119


Age

: 81


Localisation

: Berkshire


Cap Badge

: REME


Places Served

: Rotenburg Ploen Lippstadt Hamm Wetter Minden Munster Bielefeldt Dusseldorf


Registration date :

2008-11-09

Subject: Re: RAC Training Centre - 1946 19/10/2012, 14:22

---

Alan

Thank you for the reminder

With reference to my earlier posting and the earlier location at Itzehoe. Recently had another session at Kew and found the Historical Records for Hamburg District for 1947, including a LOCSTAT/ORBAT for April 1947. You are correct the entire RAC Training Organisation had concentrated in Hohne by then. The Itzehoe location, the former Waldersee Kaserne and associated tank training area, renamed Conway Barracks by an as yet unknown British unit, is shown as being empty.
ALAN.BREAKSPEAR
SSgt/CSgt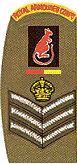 Number of posts

: 71


Age

: 85


Localisation

: Reading, Berkshire


Cap Badge

: Royal Artillery


Places Served

: (The Old Rooks) Oswestry..(West Riding Barracks) Dortmund.1958-1960.


Registration date :

2010-02-12

Subject: Re: RAC Training Centre - 1946 19/10/2012, 20:46

---

To JPW
I will pass your letter on to my brother,and get him to try and think back to se if he can remember anything else ?
Thank You Alan..
Sponsored content
Subject: Re: RAC Training Centre - 1946

---