Cfn Bill Axten
Private Number of posts

: 3


Age

: 85


Localisation

: W.Aust


Cap Badge

: REME / 11th Arm'd Div ; 4th Inf. Div.


Places Served

: Blandford , Barton Stacey ,Kunsebeck BAOR


Registration date :

2012-12-06

Subject: kunsebeck - 3 armoured wksp 6/12/2012, 08:40

---

22794010 Sgt. Cooper posted a brief history of Kunsebeck where I served as a National Serviceman with 3 Armoured Wksps REME. Whilst the account was full of facts of which I personally know little , there was a mistake of some magnitude which I feel I have to correct: the 3 tonner crash into a tree on an ice-covered road resulted in the deaths of 5 squaddies , not the 1 that Sgt. Cooper states. I was delayed returning from leave by a rail strike in the UK and thus was not on the lorry - I had a place reserved for me in advance by Cfn. Taffy Saunders. My later involvement with the sad affair was as a member of the firing party over the graves at Hannover.
Someone was found that could supervise the " Rest on your arms reverse" drill movement, and a trumpeter from one of the cavalry corps sounded the Last Post. A delegation from the camp's German ladies - cooks , needlewomen , etc , attended. One of the dead soldiers was taken back to the UK for burial.
There is an aspect of the accident that I will not go into here , but if the driver of the 3 tonner reads this I hope he realises that someone still remembers.
I have still the faded page from the Daily Mirror that my aunt sent out to me reporting the accident. Unfortunately, the date isn't there , but on the back of the page is a picture of an impossibly tiny Prince Charles weeping at the airport as The Queen and Prince Phillip departed on a flight to Nigeria. I also have photo of the wrecked vehicle standing in the snow back at the workshops.
nails
Sgt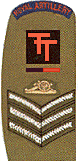 Number of posts

: 31


Registration date :

2012-11-23

Subject: Re: kunsebeck - 3 armoured wksp 28/8/2013, 23:32

---

I knew Bill Axten from Kunsebeck. I have a copy of the newspaper,(Daily Mirror), with the gruesome picyures of the crash. It wasn't very nice. So soon after the war, the Germans still had bad feelings towards us. But we soldiered on. I am looking for any Kunsebeck boys who were there from 1955 to 1957. Please get in touch.. we have a lot to talk about.