biggsy
Sgt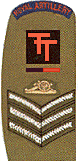 Number of posts

: 33


Age

: 61


Localisation

: Linolnshire.


Cap Badge

: RA


Places Served

: Kenya, Worthy Down, Winchester, Andover, Detmold, Soest, Hamm, Korbecke, Kirton Lindsey,


Registration date :

2012-05-18

Subject: Hobart Barracks. 8/12/2012, 16:24

---

In the early 60's my father was in 3rd RHA.
His name is Peter Biggs.
I am is son, Trevor, and I am trying to find out as much as I can about him in his Army days.
Dad was not the sort of bloke to talk about his work and I just want to know as much as I can.
Can you help me please.
Thank you all.
JPW
Let Gen







Number of posts

: 1119


Age

: 81


Localisation

: Berkshire


Cap Badge

: REME


Places Served

: Rotenburg Ploen Lippstadt Hamm Wetter Minden Munster Bielefeldt Dusseldorf


Registration date :

2008-11-09

Subject: Re: Hobart Barracks. 8/12/2012, 18:22

---

biggsy

Go to the home page of this site (not the forum)

Click on locations, click on Detmold, click on Hobart Barracks.

You should then come to a lengthy article, with a series of photographs describing various aspects of life in the barracks. Our gunner contributors will confirm whether 3 RHA were still equipted with Sexton or had been issued with its replacement Abbot which was mounted on a FV 430 series variant chassis in your father's time