PlenumPete
Private Number of posts

: 1


Age

: 71


Localisation

: Devon


Cap Badge

: REME


Places Served

: UK/BAOR


Registration date :

2010-11-27

Subject: Re: Churchill Barracks 27/11/2010, 15:41

---

gtaylorwigan wrote:

Lippstadt was a good posting and I remember Churchill Barracks very well. It was a twin camp with 22 Signals Regt in the other half. We got on well with the scaley backs and I don't remember much trouble.

When we had finished work on Friday we didn't go to the cookhouse. We used to get out heads down for a couple of hours then meet in the Naafi before going for a big nosh up down town, then meet up in a squaddies bar.(can anybody remind me of the name). Inevitably we would have trouble with the Italians and Turks but not usually with the Germans.

I have got some photos of the camp in the loft somewhere...

Just joined, so this is my first post. I served at Churchill Barracks as an ECE with the same unit as gtaylorwigan during 70-72, but was with 23 Battery REME section and then the main LAD workshops and was a far better footballer. The photos on the Churchill Barracks page brought back many memories, one of which was avoiding 432s being cabbied by gtaylorwigan.

I could never grab any shut eye on Friday evenings as some useful individual whould always insist on continuously playing 'Mr Slater's Parrot' at full blast, and the walls were very thin in the REME/RAOC attic accommodation!

The bar which we frequented most was, I think, called The Tittsi Bar, and the best Schnelli in Lippstadt was Old Nick's on Cappelstrasse, he made the curry sauce to his own recipe. There was a nightclub/disco by the Lippertor bridge, which was supposed to be off limits, but you could gain entry if you were prepared to cover the owner's bourbon bill.

Good times!
Advent
Cpl







Number of posts

: 17


Age

: 70


Localisation

: Sunderland


Cap Badge

: Royal Corps Of Signals


Places Served

: Troon. Catterick. Minden. RAF Benson. RAF Brize Norton. Munster. Lippstadt. Osnabruck. RAF Wildenrath......


Registration date :

2009-12-27

Subject: Re: Churchill Barracks 20/8/2012, 11:44

---

I too served in Churchill Barracks during 1981-84.
Lived on Espenweg Block 13 if I remember correctly.
The block near to the railway level crossing.
Can any one remember the Soldier and his wife
both Court Martialled for naughty goings ons with children????
I belive he came form the Hull area.
Pborn3
WOI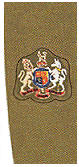 Number of posts

: 134


Age

: 76


Localisation

: Porta Westfalica


Cap Badge

: RA


Places Served

: Oswestry, Paderborn, Barnard Castle, Catterick, NI, Bristol, Cyprus, Munsterlager, NI,Sennelager , NI , Rge Control/STC Sennelager/ GSU Sennelager as Civvy


Registration date :

2013-09-23

Subject: Re: Churchill Barracks 30/1/2015, 00:03

---



Potted history of 22 Signal Regiment – Churchill Bks, Lippstadt. (Extracted from Brief produced for visit of CinC R Signals to 1 BR Corps 18 and 19 Jul 84).

22nd Signal Regiment has its origin in 22nd Divisional Signal Company of the Signal Services Royal Engineers which was raised in October 1914. This Company was disbanded after the First World War.

In February 1943 the Regiment was reformed as the 11th Air Formation Signal Regiment. It came under command of 83rd (Fighter) Group RAF throughout the Normandy landings and operations in NW Europe until 1945. After WW2 the Regiment joined the British Air Force of Occupation and was based in Celle (RAF?). It was responsible for ground communications for 8 major and 6 reserve airfields used by RAF.

In December 1947 the Regiment moved to Bückeburg where it served the Air Headquarters (Bad Eilsen?). At this time its strength was depleted by demobilisation to about 500 pers. In July 1948 the Regiment became responsible for ground communications for the Berlin Airlift. With a move to Lemgo in September 1950 the Regt began to lose its role as an air communications unit. In September 1959 the unit was officially renamed 22nd Signal Regiment and at the end of that year moved to Lippstadt..
In 1967 22 Signal Regt was re-organised to be one of two 1 (BR) Corps trunk signals regiments. By 1984 the Regt had served 25 yrs in Lippstadt (Freedom of the City had been granted in 1973 jointly with Fernmeldebataillon 7f the Bundeswehr).

steve
LE Maj






Number of posts

: 956


Age

: 73


Localisation

: near Cuxhaven


Cap Badge

: Royal Signals + Royal Engineers


Places Served

: Verden-Aller + Willich + Iserlohn + Hameln


Registration date :

2010-02-14

Subject: Re: Churchill Barracks 30/1/2015, 12:31

---

Thanks Pborn3

Have a slight difference on record, the term regiment did not arrive until Jul 46 prior to this the term was "Signals" for all formations, the exception was squadron and used when armoured

11th Air Formation Signals formed 1 Jan 46 from 13th Air Formation Signals – Schleswig north-west of Kiel – to Celle Mar 46 – renamed 11th Air Formation Signal Regiment Jul 46

Source Royal Signals Wire magazine but as always "under construction"
Sponsored content
Subject: Re: Churchill Barracks

---