burgess720
WOI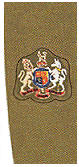 Number of posts

: 147


Registration date :

2008-07-09

Subject: National Defence Medal 29/7/2008, 05:25

---

Hi all,

There is currently a campaign for a National Defence Medal; anyone interested can sign the petition go to:
http:nationaldefencemedal.webs.com

This covers 5 years or more service during the reign of the Queen.

I would not qualify as I joined just before King George VI died.

There is still not an official medal for National Service, which is a shame.

Not even those of us who served in BAOR or especially those in Berlin during the airlift.

Our squadron in Osnabruck, in the event of a Russian attack had to go to Hamburg to blow up bridges.
We had further to go than the Russians, and would not have made it, and ended up in Siberia!!! [If we survived!!]

One night I was on office duty and woke up to flashes of Summer lightening in the east; it took me a few minutes to "wake up"; a bit scary.

We were lucky. it never happened.

Regards
Tony
burgess720
WOI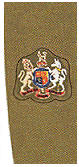 Number of posts

: 147


Registration date :

2008-07-09

Subject: Re: National Defence Medal 29/7/2008, 06:58

---
dave194
Private Number of posts

: 3


Cap Badge

: R.E>


Registration date :

2008-06-11

Subject: Re: National Defence Medal 29/7/2008, 22:50

---

Pity about the criteria for the Goden Jubilee Medal. I left in after 22 years on 24 January 2002 so 2 weeks short of qualifying. Think they might make an exeption? I doubt it!
jim
Let Gen






Number of posts

: 1291


Localisation

: Sutton Coldfield


Cap Badge

: RAOC


Places Served

: Dad, Hamburg, Bad Oeynhausen, Iserlohn, Bury, Osnabruck, Worcester. Me Detmold, Bielefeld, NI, HK


Registration date :

2008-01-03

Subject: Re: National Defence Medal 31/7/2008, 10:39

---

Sadly, It probably won't happen anyway. I haven's seen one petition to this government that has been acknowledged or acted on.
Sponsored content
Subject: Re: National Defence Medal

---