BMH Baby
Private Number of posts

: 1


Age

: 50


Registration date :

2012-11-10

Subject: Re: bmh Hannover 12/11/2012, 08:26

---

I was born in BMH Hannover although there is a form my partner got online that just said BAOR although my birth certificate says Hanover.

Born 22 April 1972 to the family name of Stiff, mother's maiden name was McElhatton and was put up for adoption. Would be interested to hear from anyone who would know how to go about learning more or indeed anyone who knows about how things were done back then.

I was fostered out to a lady called Elsa M Moore and I would be very interested in hearing about anything about Mrs Moore. I don't think I was there long but I know she had a little girl not much older than myself. I was adopted to parents serving in the Royal Engineers (father), I think they were living in Osnabruck at the time, possibly Nienburg.

If anyone does have any information regarding myself or anything above I would be grateful if you would get in touch.

I have never really been that interested but my partner and I have just had our first child, born 23 April 2012, so I started fatherhood at the same time I started my 40's.


2399rju
LCpl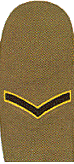 Number of posts

: 9


Age

: 75


Localisation

: Perth, Western Australia


Cap Badge

: RASC, RCT and REME


Places Served

: British Army - Bodellwydan,Yeovil, Munster, Wildenrath, Bordon, Middle Wallop, Verden, Northern Ireland, Australian Army - Adelaide, Perth, Port Hedland


Registration date :

2012-02-09

Subject: Re: bmh Hannover 1/2/2013, 05:46

---

My eldest Daughter was born in BMH Hannover on the 14th November 1970, an occassion I will always remember.

We were at 1Div HQ and Sig Regt at Caithness Barracks and I was serving with 26 Flt AAC.

When the time came and the alarm bells rang I rushed my wife down the autobahn to Hannover, We got to the town ok but in the suburbs and I can't remeber where exactly my car decided to give up the ghost. A very helpful German feller came to our rescue from a local garage and he helped me push it to his workshop where he went about fixing it. In the meantime I was going into a near apoplectic fit worrying about the imminent birth.

His frau looked after my wife during this period and in no time at all we were on our way to the BMH.

We got there about 1800 hrs and were put into a labour ward. at 1950 hrs the baby was born, the mid wives were great but the doctor arrived from a mess do in full mess kit to take over the trickier bits, I always remember him because I was convinced he had had a few too many loyal toasts under his belt before he came to the delivery room.

Overall the BMH staff were great especially the midwives.

The only thing that went wrong apart from the birth was during one of my susequent visits to my wife and daughter when my daughter had been left in the cot under the sash window and someone felt fit to let a bit of air in. When I arrived my wife was asleep and my daughter was blue with cold, so I had to shut the window and push her up to a radiator to warm her up because at that time we couldnt find anybody around due to the rush of more births.

Fortunately my other three kids were no hassles at all.
Sgmn
Sgt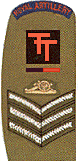 Number of posts

: 30


Age

: 85


Localisation

: Leeds, ex-Dundee


Cap Badge

: Jimmy


Places Served

: Germany; Cyprus


Registration date :

2012-12-04

Subject: Re: bmh Hannover 4/2/2013, 13:31

---

In 1956 (I think) I had the joyless task of doing a week's duty guarding prisoners in the jail ward in BMH Hanover. What a bore....
Pborn3
WOI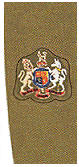 Number of posts

: 134


Age

: 75


Localisation

: Porta Westfalica


Cap Badge

: RA


Places Served

: Oswestry, Paderborn, Barnard Castle, Catterick, NI, Bristol, Cyprus, Munsterlager, NI,Sennelager , NI , Rge Control/STC Sennelager/ GSU Sennelager as Civvy


Registration date :

2013-09-23

JPW
Let Gen







Number of posts

: 1119


Age

: 81


Localisation

: Berkshire


Cap Badge

: REME


Places Served

: Rotenburg Ploen Lippstadt Hamm Wetter Minden Munster Bielefeldt Dusseldorf


Registration date :

2008-11-09

Subject: Re: bmh Hannover 28/10/2015, 09:20

---

Paddy

Thanks a useful addition to the site data bank with the brief comments on other BAOR based BMH. Not listed though is BMH Oldenburg which closed as part of the RAF Hospital/BMH Rinteln reorganisation and the opening of RAF Hospital Rostrup.
Sponsored content
Subject: Re: bmh Hannover

---