Paul
Maj Gen








Number of posts

: 817


Age

: 71


Localisation

: Limavady, N.I.


Cap Badge

: R.E.M.E.


Places Served

: Arborfield (Basic training), S.E.M.E. Bordon (Trade training), Barnard Castle, Hemer, Belfast (Emergency Tour), Londonderry, Munster, Brunei, Hong Kong


Registration date :

2008-04-06

Subject: Chatham Barracks 19/11/2008, 10:18

---

Anyone have any ideas as to why these Barracks were named Chatham?

Was it anything to do with either the Royal Navy or the Royal Engineers?

Paul.
Pborn3
WOI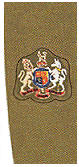 Number of posts

: 134


Age

: 76


Localisation

: Porta Westfalica


Cap Badge

: RA


Places Served

: Oswestry, Paderborn, Barnard Castle, Catterick, NI, Bristol, Cyprus, Munsterlager, NI,Sennelager , NI , Rge Control/STC Sennelager/ GSU Sennelager as Civvy


Registration date :

2013-09-23

Subject: Re: Chatham Barracks 22/3/2014, 00:26

---

Hannover, Germany - May 1953.

http://www.britishpathe.com/video/film-premiere-for-baor

Various shots of brunette actress Mara Lane arriving at Hannover airport and being greeted by army officials. She is here to attend premiere of the film 'Innocents In Paris', in which she stars, at the BAOR (British Army of the Rhine) headquarters. Mara looks very glam in sunglasses and fitted tartan jacket and is accompanied by Major General Watson and Brigadier Soden on her way out of the airport. They pause at the car and Mara pouts.

C/U of cinema sign reading 'AKC'; pan to Mara with Scotch Regiment Officer getting into a jeep while a man holds an umbrella over Mara. Mara waves as they drive off. C/U of sign 'North Chatham Barracks - 1st Canadian Highland Battalion'. M/S of Mara and Canadian troops entering cinema. C/U of sign reading 'ICDN HIGHLAND BN OFFICERS' MESS'. M/S of Mara Lane coming out of officer's mess with Scottish officers and posing at the entrance.
JPW
Let Gen







Number of posts

: 1119


Age

: 82


Localisation

: Berkshire


Cap Badge

: REME


Places Served

: Rotenburg Ploen Lippstadt Hamm Wetter Minden Munster Bielefeldt Dusseldorf


Registration date :

2008-11-09

Subject: Re: Chatham Barracks 22/3/2014, 19:19

---

This one for Bob Ritter and his definitive series of life with the Canadian 27 Infantry Brigade in Hannover in the early 1950s prior to the move to permanent accommodation in the Soest area. He posted a similar clip as part of his reminisces. The Highland Battalion was formed from volunteers from a variety of Canadian Militia Battalions (likewise the Rifle Battalion and the third Infantry Battalion)hence the slight variation in uniform/headress.
Sponsored content
Subject: Re: Chatham Barracks

---