sapper063
Private Number of posts

: 4


Registration date :

2009-05-08

Subject: berlin 8/5/2009, 16:34

---

hi all i was stationed in berlin 1967-69 with 38 ind sqn RE i remember the pig farm,bowling alley. rocking horses, and the good food we had in our mess, cooked by german staff. on our uniform sleeve we had cloth patch with a red bear on am i dreaming this as i cannot find one or any information on also looking for the occupation money us single guys got paid in sure it was called baff it was a sod to change it into marks so we could go downtown.
anyone any information please .

PS ive already tried musium

thank you all
.
donald
WOI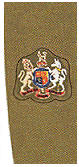 Number of posts

: 156


Age

: 91


Cap Badge

: 1st The Royal Dragoons - The Blues and Royals (RHG/D)


Places Served

: UK,BOAR,Egypt


Registration date :

2008-04-04

Subject: Re: berlin 9/5/2009, 15:25

---

The Army currency was BAFVs and were used by single and married soldiers alike.It could only be used in military establishments.We also had very cheap petrol,you bought your coupons from the PRI or pay office - boy,was that petrol cheap by todays standards.Our Unit was in Berlin 49/50(a Sqn)I was not with them but I'm sure they wore the Berlin "Bear" on their sleeve!
-----
Don
PS - I've still got a 3 pence BAFVs banknote!(yes - in those days you could buy something for 3p!)
sapper063
Private Number of posts

: 4


Registration date :

2009-05-08

Subject: berlin 9/5/2009, 20:33

---

thank you for quick reply you dont know how hard it is trying to get the info
thank you
donald
WOI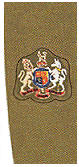 Number of posts

: 156


Age

: 91


Cap Badge

: 1st The Royal Dragoons - The Blues and Royals (RHG/D)


Places Served

: UK,BOAR,Egypt


Registration date :

2008-04-04

Subject: Re: berlin 16/5/2009, 15:41

---

Got the right answer for you.Go to the "search" box,type in" BAFVS"and you will see an assortment of BAFVs Banknotes better than I can ever produce!
Hope this works for you.
-----
Don