debbie
Private Number of posts

: 2


Registration date :

2007-12-10

Subject: Rhodesia Barracks 10/12/2007, 12:33

---

My mum - Brenda Ahnefeld - used to be the housing officer at Rhodesia Barracks Minden. She always remebered her time there fondly. Sadly, she died in 2005.
Wello818
Private Number of posts

: 3


Age

: 53


Cap Badge

: REME


Places Served

: Arborfield, Bordon, Detmold.


Registration date :

2007-11-19

Subject: Re: Rhodesia Barracks 11/1/2008, 01:21

---

Hi Debbie..sorry to hear of your loss. My Dad was a PCLU Officer and had his Office in Rhodesia Barracks..we were there in Minden from Oct 81 Summer 83...good memories of the place and made some good friends there. Sad to see how all the places are now changing..still in contact with a friend who stayed in Minden as his father left the Army and went onto the German net...he said recently how Minden was 'empty' since the British Army left..definite 'gap' and how different it all is...Joined up myself and was in Detmold from 86 thru to 92..only visited Minden a couple of times..but went by Rhodesia Barracks and into the Salvation Army shop where I used to collect my papers for my paper round as a kid..ofcourse the place was still in full swing as an Army town then..but quiet a few of us who are now world wide who served together plan to come back one day soon..I now live on the west coast France having left the forces thru injury..but still remember my childhood in Minden and my serving days like it were yesterday.
Ade
LCpl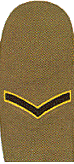 Number of posts

: 6


Age

: 53


Localisation

: Freystadt, Bayern


Cap Badge

: RAOC - Father REME


Places Served

: Dad - Borden, Minden, Detmold, Colchester...Me - Blackdown.


Registration date :

2008-06-25

Subject: Re: Rhodesia Barracks 25/6/2008, 19:32

---

Debbie...I echo Wello818's words....Red Fred's was an oasis in the town...Cubs, the cinema.....fond fond memories as an Army Sticky!!...

Visited back in 1998.....and was gobsmacked at how the place had changed....I guess it was back to being a provincial market town after the Brits left.

Would like to hear from anybody who was at Lancaster or Suffolk Schools from 1976-1978....
Pborn4
Lt Col





Number of posts

: 318


Localisation

: Between Hannover and Herford, off all main routes


Cap Badge

: Not even a reservist now - have been Pborn3


Places Served

: Oswestry 1965, Paderborn to 1971, NE Dist, Munsterlager from 1974, Sennelager (1976 to 2012)


Registration date :

2016-12-16

Subject: Re: Rhodesia Barracks 12/2/2019, 15:35

---

Mindener Tageblatt 12 Feb 19
The Litzmann Kaserne in Minden (between Grimpenwall and Marienwall/) was closed on 1 Jun 1993. The British Forces marched out of the Rhodesia Barracks that had enclosed the Globe Cinema (demolished the same year to make way for a State Central Bank). Salvation Army Canteen and Bookshop (Red Fred's) and the PCLU (Pioneer Civil Labour Unit) that had recruited civil labour to support the Garrison.
The Barrack Accommodation block had been home to the Blindow and Fresenius Schools (Adult / Tertiary Training linked to career building) in recent years and has now been sold by auction to a developer from the Lüneburger Heide (Lindhorst Group Winsen/Aller) with plans for demolition and the new build of senior citizen/protected living units. There are no plans to include retail outlets - town is too close. The 3,750 sq m land of the Barracks is still owned by the Dr. Blindow Estates GmbH. (Apart from the main block a Garrison Church still exists).
(Studies continue to establish how the Barracks were named "Rhodesia" potentially at a time that South African Officers worked in the Garrison HQ (1948) notably a Maj. R Botha R.E:)
Sponsored content
Subject: Re: Rhodesia Barracks

---