HicVadum
Private Number of posts

: 1


Localisation

: Hereford


Cap Badge

: RAMC


Places Served

: BMH: Berlin, Iserlohn, Rinteln, QEMH. QAMH. Royal Herbert. Cambridge MH. Catterick. Edinburgh. Belfast. Belize. Cyprus.


Registration date :

2011-10-02

Subject: BMH Rinteln 7/10/2011, 19:13

---

We are just back (October 2011) from Rinteln. Took our motorhome for a tour of Germany and stayed at the Doktorsee site for four days whilst we explored old haunts. We met and married in Rinteln in 1969, the boss a QA and myself in x-ray, our first son was born there in 1971. It was our first visit since then. The town centre has been extensively pedestrianised but is still fully recognisable and the Cafe Sinke in the market square still has wonderful cakes to go with the coffee. The BMH has hardly changed at all, the old wooden QA block has been demolished and the sgts mess has gone but the main buildings are the same. Hubertus is sadly no more, at least not as a pub, there are the sad remnants of what was once the cause of numerous hangovers standing tattily behind a wire fence. Minden was very run down, all cheap shops and rubbish. Buckeburg is much the same as it was and the street our quarter was in, Berliner Strasse, is hardly changed. Hameln was lovely, prosperous looking, neat, busy and full of quality shops - just the opposite of Minden.
I have some pictures and if I can work out how to post them here I will.
Pborn4
Col







Number of posts

: 460


Localisation

: Between Hannover and Herford, off all main routes


Cap Badge

: Not even a reservist now - have been Pborn3


Places Served

: Oswestry 1965, Paderborn to 1971, NE Dist, Munsterlager from 1974, Sennelager (1976 to 2012)


Registration date :

2016-12-16

Subject: Waldkater Allee Rinteln (JRC serves beer after 21 yrs) 4/9/2018, 15:50

---

former BMH Rinteln

1 Armoured Medical Regiment

25 August at 19:19 ·

The British Military Hospital Rinteln have had a reunion this weekend here in Germany. The association invited past military

personnel who served there, previous patients and even people that were born there.

1 Armoured Medical Regiment (Dempsey Bks, Schl Neuhaus) was asked to set up a Pre Hospital Treatment Team so people

attending the reunion could have a small insight into how current Army personnel are providing care in the field and how

things have changed since they served.  They have exchanged stories and memories on how life is serving in Germany and

the AMS now and compared to how it was then. There were festivities going on through out the day ending with a live band and fireworks in the evening. A great event!
Sue Crawshaw
LCpl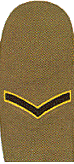 Number of posts

: 7


Registration date :

2019-01-07

Subject: Re: BMH Rinteln 7/1/2019, 22:29

---

Sorry I missed it. I was born there in 1949, and have only met one other person born there in my life. I plan a visit there later this year, and to the home my parents lived in in Rinteln