unclevanya
Maj





Number of posts

: 230


Age

: 75


Localisation

: Essex UK


Cap Badge

: R Sigs


Places Served

: 11 Sigs Vimy 'C' Catterick Nov 1963), 224 (Radio) Sig Squadron Garrats Hey, Quorn Leics( Jan-June 1964), 16 Sigs Bradbury Barracks Krefeld July-Oct 1964), 28 (BR) Sigs St Tonis & 4 Squadron, Tongeren (Cafe Maddy) (1964-1968), HQ UNFICYP Nicosia 6 month tour (1966), HMS Jufair & Hamala Camp Bahrien, 223 Sig Sqn (Radio) Winchester, Norn Ireland, HQ Northag Kolsas Olso Norway, 11 Sigs Helles Lines Catterick, Civvy Street 1977, Retired (Grumpy Victor Meldrew 2012)


Registration date :

2012-07-15

Subject: MoD & Libyan Soldiers at Bassingbourn, Cambridge 5/11/2014, 22:45

---

Although this topic isn't historic in the way that the Cold War etc was. Was it correct for the UK government and MoD to engage in the training of hundreds of Libyan soldiers on UK soil, in view of the chaotic situation in Libya and those other 'Arab Spring' countries that Western governments thought was going to be the start of the "Growing of Democracy" in those states. Mr Cameron has announced that this training at Bassingbourn is now curtailed.

Were our political masters in the Westminster 'bubble' out of touch again, along with the 'powers that be' in the MoD? After the fiascos of Iraq and Afghanistan, is it time our political elites and senior soldiers, airmen and navy personnel had a damned hard reality check not only on our ability to "be all things" and "punch above our weight" (whatever that actually means).

Is there a danger of 'mission creep' with the government announcing a training role for the British Military in Iraq again? Practical etc, or just complete idiocy?
Daveb
WOI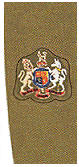 Number of posts

: 105


Localisation

: Bristol


Cap Badge

: Royal Signals


Places Served

: Iserlohn, Herford X 2


Registration date :

2010-12-16

Subject: Re: MoD & Libyan Soldiers at Bassingbourn, Cambridge 13/11/2014, 10:59

---

The Government always likes to ensure we have a "worthy enemy" therefore we train them ourselves....I bet the top echelons of IS have been through here.