SoestKinder
WOII







Number of posts

: 78


Localisation

: Canada.


Places Served

: Soest,Bad Sassendorf,Iserlohn.


Registration date :

2015-10-07

pentaxpete
Sgt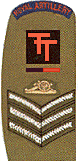 Number of posts

: 35


Age

: 85


Localisation

: Brentwood


Cap Badge

: RAMC


Places Served

: Millbank RAMC College, Royal Herbert Hosp Woolwich, BMH Munster, BMH Berlin, BMH Iserlohn


Registration date :

2017-01-17

Subject: Re: German Soldiers. 9/2/2017, 09:52

---

WoW !! Wouldn't mind being 'Interrogated' by them -- not a jackboot in sight !
unclevanya
Maj






Number of posts

: 230


Age

: 77


Localisation

: Essex UK


Cap Badge

: R Sigs


Places Served

: 11 Sigs Vimy 'C' Catterick Nov 1963), 224 (Radio) Sig Squadron Garrats Hey, Quorn Leics( Jan-June 1964), 16 Sigs Bradbury Barracks Krefeld July-Oct 1964), 28 (BR) Sigs St Tonis & 4 Squadron, Tongeren (Cafe Maddy) (1964-1968), HQ UNFICYP Nicosia 6 month tour (1966), HMS Jufair & Hamala Camp Bahrien, 223 Sig Sqn (Radio) Winchester, Norn Ireland, HQ Northag Kolsas Olso Norway, 11 Sigs Helles Lines Catterick, Civvy Street 1977, Retired (Grumpy Victor Meldrew 2012)


Registration date :

2012-07-15

Subject: Re: German Soldiers. 18/2/2017, 11:16

---

During my time in West Germny (BAOR) in the 1960s, I came across some German Abwher soldiers. One of the ranks was Unteroffizier. I was told that this rank was somewhere between full corporal and sergenat under the NATO Rank grades - so which is correct? is the Unteroffizziser equivalent of a corporal or a sergeant.

I always thaought that the German SNCO Army rank of Feldvebel was equivalent of Sergenat under NATO rank grades? Any ideas for this.
Sponsored content
Subject: Re: German Soldiers.

---