Snoopy60
Cpl







Number of posts

: 12


Registration date :

2015-02-28

Subject: British Garrison Verden 1945 - 1993 8/3/2016, 20:26

---

I am writing a documentation of a period of my town's history entitled "BAOR: The British Garrison of Verden (Germany), 1945–1993". I initiated my research project because the young generation (born after 1993) knows next to nothing about the presence of several thousands British people in Verden from 1945 to 1993. I therefore want to ensure that the history of these temporary residents of our town is documented and remembered. I am not a journaliste or professional writer and I hope that some day my documentation will be a printed book.

I am very interested in recording the memories of British servicemen who spent a part of their military career in Verden. I am interested primarily in the relations between the army and the population and the remembrance how the soldiers felt their stay in Verden. Were there any problems (eg. as no access in Verden to German pubs?), was it a coexistence or rather an isolated life inside the barracks ("Little Britain" in Verden)?


Thanks for your support!!!

P.S.: Does anybody know if there is a meeting of the ex-Royal Signals in April 2016 in Verden???
Sue Crawshaw
LCpl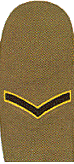 Number of posts

: 7


Registration date :

2019-01-07

Subject: Re: British Garrison Verden 1945 - 1993 10/1/2019, 18:46

---

I don't know if you are still writing this history? My Dad was posted to HQ IST div in the mid 1960's. I spent two of my teenage years in Verden, mostly holidays as I was boarding by then. I remember regular swims at a brilliant open air swimming pool off the camp, walking our dog by the river Allergy. I wanted to meet and talk with German teenagers but it wasn't possible. I regret never having Ng learnt German. My Mum did learn to speak German and I remember going with her to visit her German friends
Tug1965
LCpl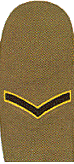 Number of posts

: 7


Age

: 76


Localisation

: Bourganeuf, France


Cap Badge

: REME


Places Served

: Arborfield, Bordon, Verden (twice), Newton Abbot, Tidworth, Colchester, Detmold, Wilton, Bielefeld, Northern Ireland (69 & 72)


Registration date :

2014-11-14

Subject: Re: British Garrison Verden 1945 - 1993 23/11/2022, 12:22

---

Hi Snoopy60,

Read your posting regarding those of us who spent part of their career in Verden-Aller.  As a fresh off the SEME production line mechanic, my first posting was to 1 Div HQ & Signal Regiment LAD REME in September 1968.  Captain Kinsman was the OC at the time.  I also did a second stint with 651 Squadron AAC LAD REME.

I can give numerous anecdotes of military/civilian interaction if, you are still writing your book?  Give me a shout if you are - I have the email notification activated so will get notified automatically if you are able to reply
Sponsored content
Subject: Re: British Garrison Verden 1945 - 1993

---