Shegard
LCpl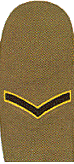 Number of posts

: 5


Localisation

: Sgt


Cap Badge

: R.E.M.E


Registration date :

2016-03-17

Subject: 6 armoured wkps 18/3/2016, 08:48

---

My husband-Sgt Arthur Gardner-REME-- was posted to 6 Armd Wsps in 1955-58. not seen them mentioned anywhere? We married in August 1955 & I joined him in October-living in quarters in Dodeseide,(Akazienstrasse) till we were posted to Malta 58-61 where our daughter was born at the Robert Bruce hospital-Imtarfa.
Sheila
Shegard
LCpl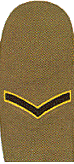 Number of posts

: 5


Localisation

: Sgt


Cap Badge

: R.E.M.E


Registration date :

2016-03-17

Subject: Re: 6 armoured wkps 18/3/2016, 10:30

---

should have added this was Imphal at Osnabruck
Shegard
LCpl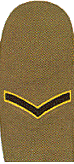 Number of posts

: 5


Localisation

: Sgt


Cap Badge

: R.E.M.E


Registration date :

2016-03-17

Subject: Re: 6 armoured wkps 18/3/2016, 18:43

---

Also, if my memory serves me right---1st Battalion Kings Liverpool were there too. have programme from ball to celebrate battle of Ladysmith-- ball was held 28th february 1958
Buffet service sittings at :--11pm--11.45pm--12.30am & 1.15am
AlienFTM
SSgt/CSgt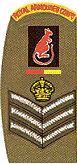 Number of posts

: 48


Age

: 67


Localisation

: Hampshire


Cap Badge

: 15th/19th The King's Royal Hussars


Places Served

: NI, Tidworth, UNFICYP, BAOR, Worthy Down


Registration date :

2007-12-07

Subject: Re: 6 armoured wkps 27/7/2022, 07:54

---

Shegard wrote:

should have added this was Imphal at Osnabruck

By 1982, Imphal was home to a MBT rank regiment 5 Royal Inniskilling Dragoon Guards were replaced by 4RTR while I was there.

I was in the other half of the Mercer/Imphal complex. 1 Green Howards was the resident infantry battalion. I was tucked away in an annex to Mercer as RAPC attached 12 Armoured Workshop REME.

I can easily believe 6 Armd Wksp became 12 during a reorganisation.
Sponsored content
Subject: Re: 6 armoured wkps

---