malaboman
SSgt/CSgt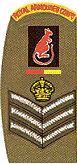 Number of posts

: 41


Localisation

: Harrogate, UK


Cap Badge

: REME


Places Served

: Deepcut, Arborfield, Gosport,Osnabruck, Minden, Aden, Berlin.


Registration date :

2009-07-12

Subject: The Trummerburg Berlin 13/7/2009, 17:55

---

Under the Trummerberg, which also had a Golf-Ball on top, was a bunker system.
A pal of mine an RAF Flight Sgt was one of many RAF Interpreters(Russian) working there on 24/7 shifts.
He eventuallyt ended up as a civvy at GCHQ.
My question is - were the guys at the Trummerberg on the books of RAF Gatow or RAF Electronic Intelligence via a small station in the East of England which still exists so mustn't mention it?
malaboman
SSgt/CSgt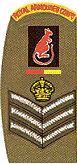 Number of posts

: 41


Localisation

: Harrogate, UK


Cap Badge

: REME


Places Served

: Deepcut, Arborfield, Gosport,Osnabruck, Minden, Aden, Berlin.


Registration date :

2009-07-12

Subject: Re: The Trummerburg Berlin 30/10/2011, 15:16

---

Further to my poece above. The people working in the Trummerberg were part of the RAF Gatow/GCHQ unit. Anyone interested in this line of work should get hold of a copy of the newly issued history of GCHQ, "GCHQ - The uncensored Story of Britain's most secret Intelligence Agency". by Richard J Aldrich and published by Harper Collins.
Most libraries should have it.
I've also just finished the two new books on MI5 and MI6. (Defence of the Realm and MI6 the authorised history 1909 - 1949).
Both these latter 2 are very long but well worth reading if you are in any way interested in Intelligence and its history.